I am trying to get a new model for the Dexterity hand watertight. I used the Meshmixer Repair Tool but still the model ist not watertight.
Now I am trying out the following tools:
Tools3D: the tool does not work, I made an account but then I cannot upload the file
MeshLab2016: Mac, Windows, Linux, I cannot find the repair tool option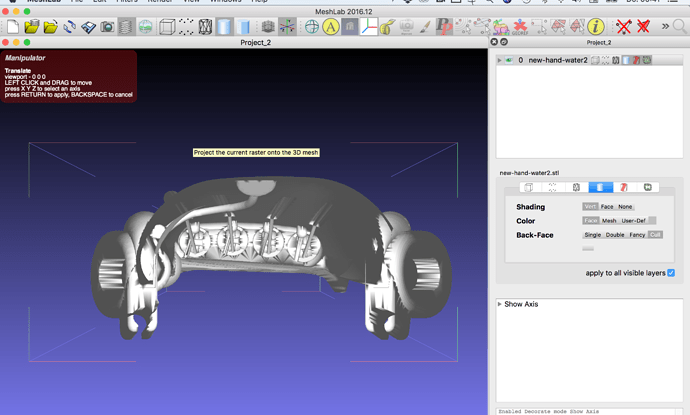 MakePrintable: Cloud, looks promising, but I cannot find the download button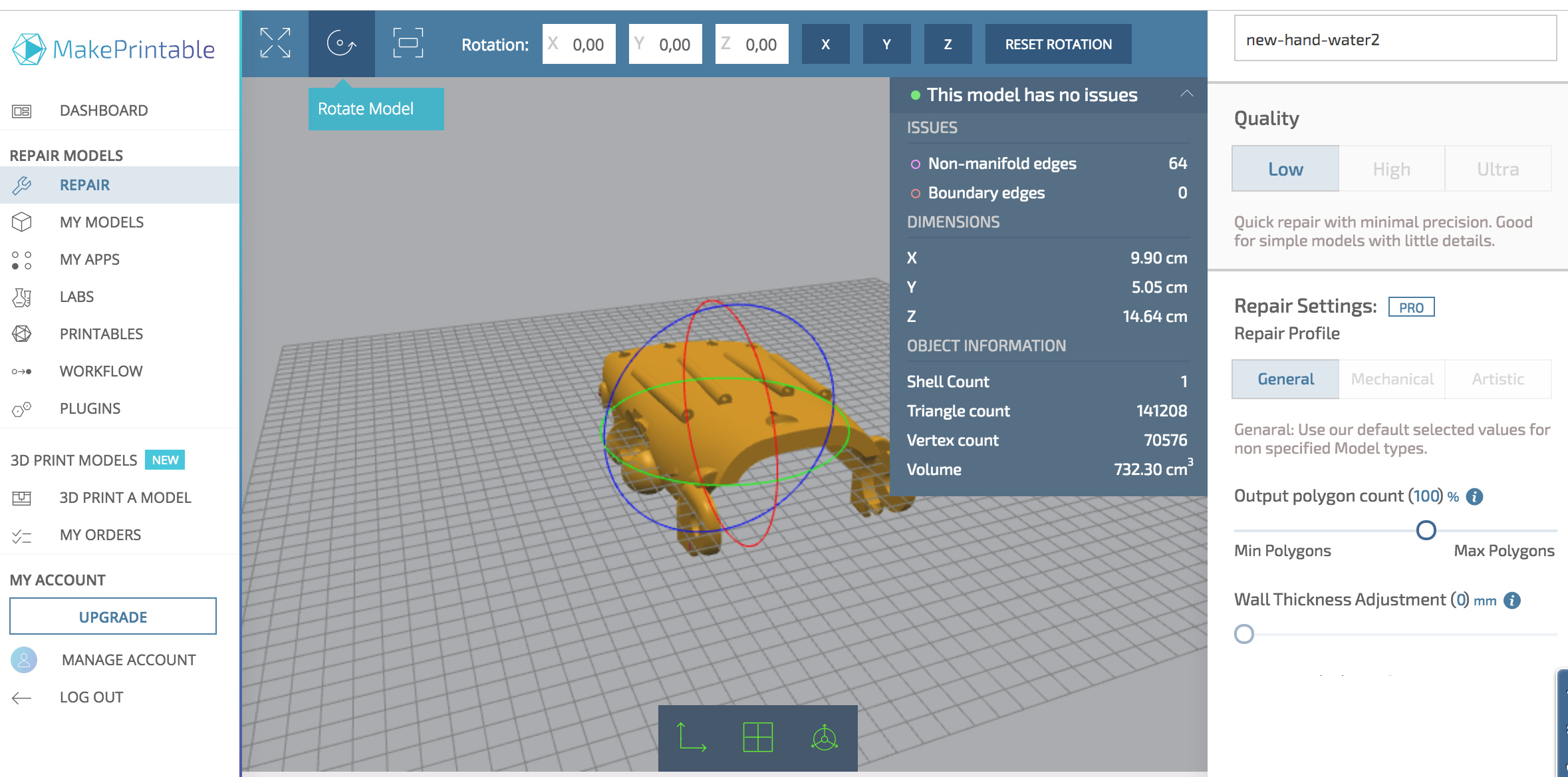 Freecad: Mac, Windows, Linux, pretty long process
and the Winner is Autodesk Netfabb. Its windows only but the with the extended repair Function i repaired the model easily.